Do You Know Where Your Asbestos Ends Up?
May 31, 2019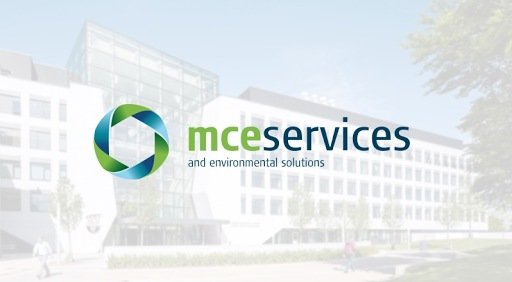 Companies have to consider an extensive range of factors when dealing with Asbestos; the majority of which fit into one of three categories. Discovery, via competent and comprehensive survey, is the first, safe removal by specialists follows, and the last link in the chain and for many cases, the most difficult and dangerous is safe disposal.
Operators like MCE Services go the great lengths to ensure that once removal of Asbestos containing products has taken place, these are disposed of in a safe, compliant manner that meets with all relevant HSE guidelines and advice.
Unfortunately, not all removed Asbestos containing products are treated with such care and consideration, and a worrying trend is being reported across the UK. Fly-tipping of highly dangerous Asbestos-containing waste is becoming frighteningly familiar throughout the UK and Ireland with potentially devastating effects on the health of the general public at risk and causing considerable inconvenience and cost to local authorities.
In the latter half of May two instances of the unsafe disposal of Asbestos containing products firstly saw a four-mile stretch of Ollerton Road in Worksop, Nottinghamshire closed for almost a full week while in Plymouth the popular Mount Batten Beach was closed due to the discovery of Asbestos by council workers.
In the case to the Ollerton Road in Worksop, investigators believe that several bags of Asbestos were thrown from a moving vehicle travelling along the road. A number of the sealed bags burst on contact with the roadside scattering the Asbestos containing contents throughout the verge.
A complex operation followed, and it is estimated by local authorities the clean up will take considerable time and significant cost.
At Mount Batten beach Plymouth City Council are anticipating the picturesque location will be closed for the foreseeable future as they continue to investigate the extent of the problem.
It was in April 2019 that Asbestos was first found at the site though it was thought to be a small amount of low grade, low-risk Asbestos. More significant amounts discovered in May 2019 led to the latest closure as local authorities ensure the safety of residents is a top priority.
It is no coincidence that leafy 'B' roads and quiet, picturesque locations are targeted by fly-tippers to avoid prying eyes and reports of their activities to the authorities. Aside from the obvious and significant public health concerns with illegal dumping, the other aspect is that many areas the public enjoy and explore by day are exploited by night and become unusable for those who take pleasure using them.
While the penalties for those caught disposing of Asbestos containing, and other fly-tipped waste are significant; with the potential of a fine up to £50,000, unlimited if the case proceeds to the Crown Court, and a five-year prison sentence, rogue traders can be notoriously tricky to track down.
As approximately 4,000 people die every year from Asbestos related illness, it is essential, to keep yourself and others around you safe, if you encounter Asbestos ensure that a legitimate, accredited company not carry out survey and removal but guarantee safe and compliant disposal.